Fukushimagata is a permanent freshwater lake of 163 ha in the lowlands of Niigata, northern Honshu (main island), Japan (37°54′N, 139°15′E).
The Lake supports wintering populations of about 3,000 Middendorf's Bean Goose Anser fabalis middendorfi, and White-fronted Goose A. albifrons, Gadwall Anas strepera, Baikal Teal A. formosa and other Anatidae species.
The management authority of the Site is:
Toyosaka City Government,
Division of Culture Development
View Fukushimagata, Mae-Shinden Otsu 493, Toyosaka, 950-3324
TEL +81-25-387-1491 / FAX +81-25-384-1200
URL: http://www.pavc.ne.jp/˜hishikui/
Further information of the Site can be found on the internet at:
A fund for the Site is: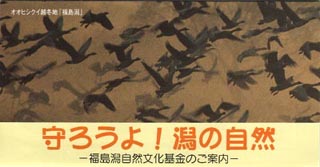 Fukushimagata Shizen Bunka Kikin
Japanese Postal Giro account number: 00580-4-64392
established by Toyosaka City Government.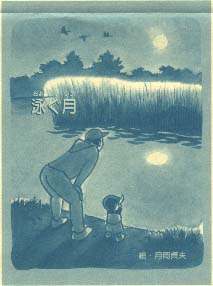 Oyogu Tsuki (Moon on the Water): an art book published with financial support from the Fund, by a painter from Toyosaka City: Sadao Tsukioka, published by a local citizen group: Fukushimagata Ehon-no Kai (Fukushimagata association for picture books), 2003, in Japanese.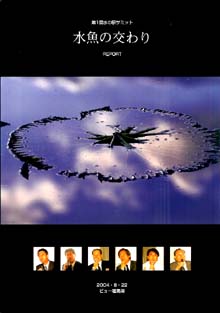 Report from "Water Station Summit 1", 22 August 2004: a meeting of mayors from 6 cities and towns in the country, including Toyosaka City, who have been engaging in the rural development based on the significance of water for citizen life; reporting with record of discussion, a joint communiqué, messages from each mayor, etc., published by Toyosaka City Government, 2005, in Japanese.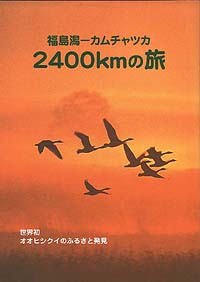 Booklet:
From Fukushimagata to Kamchatka, 2,400 km migration of Bean Goose
, 2001,
in Japanese
:
visually reporting the 1999 research activities by scientists and local people to trace the migration and locate the nesting area of Middendorf's Bean Goose wintering in Fukushimagata, published by Toyosaka City Government, 2001.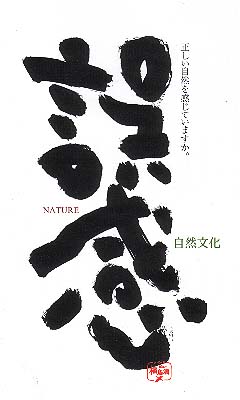 Booklet: Nature and Culture of Fukushimagata, 2001, in Japanese.