World Wetlands Day in Miyagi JAPAN

Introduction to Miyagi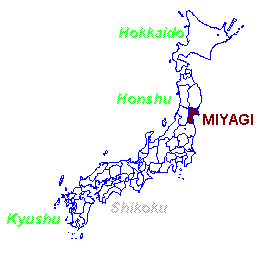 Miyagi is the name of a prefecture, an administrative area in Japan, locating in the northern part of Honshu Island, 37-39°N, 140-142°E (see Map).
We have wide area of wetlands, most of which are rice fields. These wetlands have high biological diversity and support large number of waterbirds, especially in winter (October-March).
The wild goose (Anser and Branta, Anatidae) is designated as the Prefecture Bird of Miyagi because these wetlands support about 80% of its total population wintering in Japan. These goose species breed in northeastern Russia and migrate to our area for wintering.
Many species of waterbirds in the area use water bodies (e.g. lakes, rivers and bays) as well as rice fields. Complex of these habitats can support wide variety of waterbirds populations. Among these wetlands, Lakes Izunuma and Uchinuma has been listed as Ramsar Site since 1985, and Lake Kabukurinuma and River Shiroishi-gawa joined the Anatidae Site Network in the East Asian Flyway at its launch during Ramsar CoP7 in May 1999.
---
December 15, 1999, Yoshihiko Miyabayashi, JAWGP